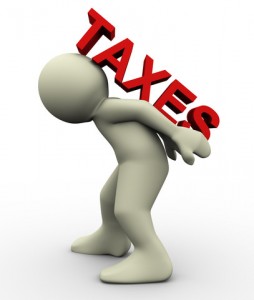 If a non-Norwegian company has sent one or several employees to work in Norway, the company may have a duty both to report the employee's salary as well as to withhold tax from the employee's salary and pay taxes in Norway on a bi-monthly basis. This article briefly explains the reporting obligations the company is required to perform when personnel is working in Norway irrespective of the duration.
It is strongly recommended that the company seek specific advice from us or other international tax specialists prior to taking on a project in Norway to ensure that the company acts in compliance with Norwegian law when undertaking any project.  Non-compliance may lead to fines and additional tax for both the foreign company as well as the Norwegian business partner/contractor.
Duty to report an employee's presence in Norway
Unless it is clear that the work in Norway is defined as business trips, the company will as a minimum have a duty to report the individual's presence in Norway. In order to perform this reporting, the company must
Register with the Norwegian Enhetsregister (company registry as a foreign entity NUF)
Then register the employee(s) on form RF 1199
Tax reporting obligation
Specific advice is recommendable as it may very well be, that the foreign company in addition to reporting the individual's presence have a duty to report the salary income earned in Norway.An evaluation of the individual's tax liability as well as the company's tax liability  is therefore strongly recommended.
An obligation to report the employee's salary exist when the income is taxable due to Norwegian internal tax law, find more about this topic here. The reporting obligation exist even if the income may be excempted from taxation in Norway due to a tax treaty.
Duty to withhold and pay tax in Norway
If the income is taxable both in accordance with Norwegian internal law and any applicable double tax treaty, the foreign company is in addition to reporting the presence, and reporting the salary, obligated to withhold and pay tax and if not excempted also social security contributions will be payable in Norway.
Although the employee bears the responsibility to ensure sufficient amount of tax is paid in Norway, the employer has a tax withholding obligation and the employer must ensure that the tax is paid.
Bi-monthly payment and reporting of tax and social security contributions
The foreign company/employer shall withhold tax and employee social security contribution from the employee's salary and other remuneration every month. Employers are furthermore obliged to report and pay Employer Social Security contributions to the Norwegian National Insurance scheme. The employer's rate of National Insurance contributions is currently 14.1 %. In addition the employer will have an obligation to contribute to Norwegian Pension schemes unless the company may obtain an exemption.
The deadlines for submitting employers' payment record forms and paying payroll withholding tax and employee and employer's National Insurance contributions is:
| | |
| --- | --- |
| January – February | by 15 March |
| March – April | by 15 May |
| May – June | by 15 July |
| July – August | by 15 September |
| September – October | by 15 November |
| November – December | by 15 January |
Year end summary reporting
A year end summary is filed in January following the tax year.
Shadow Payroll Assistance in Norway
If the employees have a duty to pay tax in Norway, the company will as mention be required to withhold and pay tax. It is strongly recommend that the company get a shadow payroll assistance in Norway to ensure  correct tax withholding and correct and timely reporting and payment of tax and social security contributions.
Please contact us at + 47 94 85 21 22 if you need help with reporting or you have questions on this topic.